LEGOS 8 PIECE KIDDIE CHOCOLATE BOX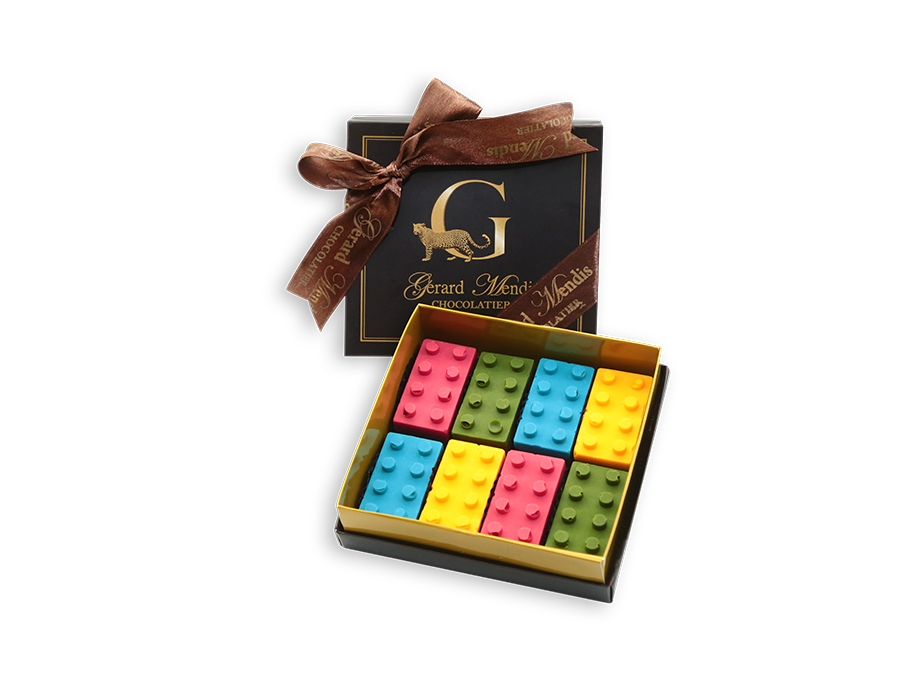 Choco-Lego building bricks made with premium white chocolate, covered by colored cocoa butter in basic Lego colors, ready to build and eat.
Master chocolatier Gerard Mendis creates his celebrated gourmet chocolates in small batches using premium Swiss and Belgian chocolates. The result: astonishingly fresh chocolates that have a snap, sheen and bold flavours unrivaled in Sri Lanka.