SWEET HAPPINESS 8 PIECE KIDDIE CHOCOLATE BOX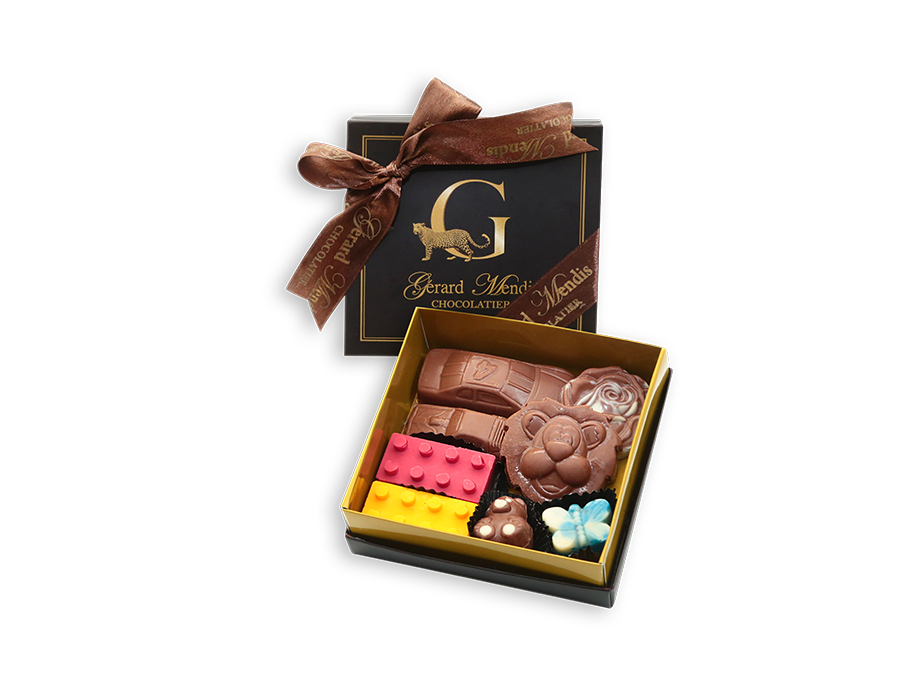 Gerard Mendis created this chocolate gift box filled with the finest Belgian chocolate shaped into  colorful legos, racing cars, a roaring lion and more. It's just for the kiddies but we guarantee it will bring a smile to everyone's face.
Master chocolatier Gerard Mendis creates his celebrated gourmet chocolates in small batches using premium Swiss and Belgian chocolates. The result: astonishingly fresh chocolates that have a snap, sheen and bold flavours unrivaled in Sri Lanka.